Water Dispensers for Offices, Schools, Gyms and Domestic
Phone 01727 226 464 Email: [email protected]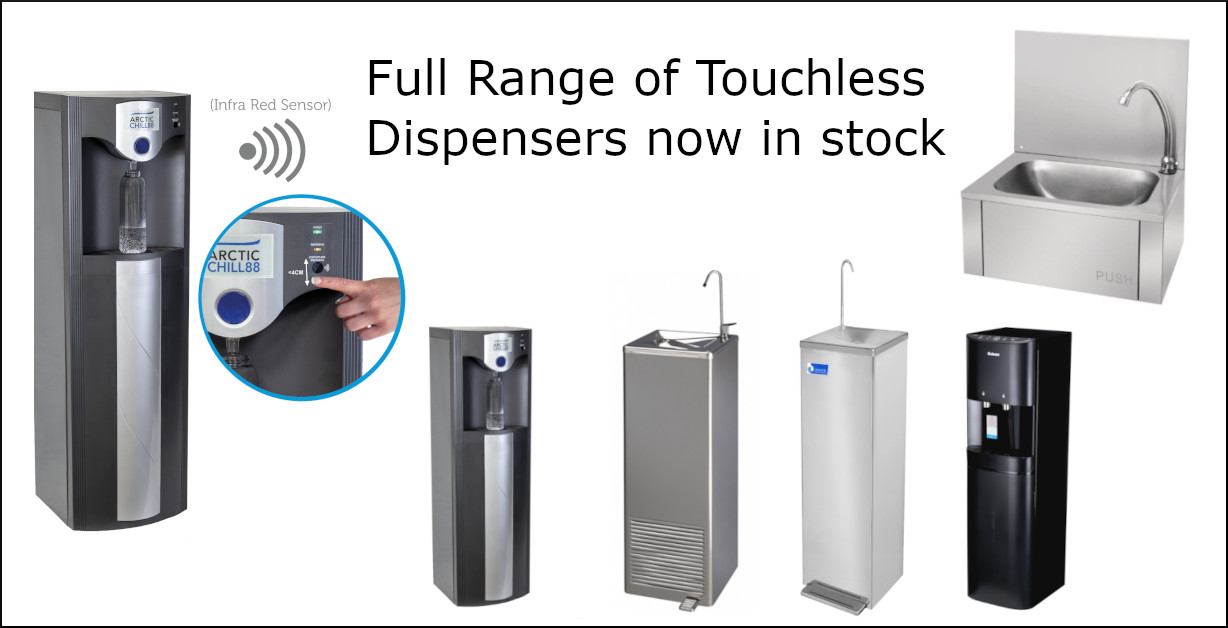 Affordable Water Coolers for Schools, Gyms, Offices and Businesses
Are you looking for a sustainable and affordable solution to keep your employees, students or clients hydrated? WaterSystems4U has the solution!
Offering a range of high-quality and cost-effective water machines, water coolers, water dispensers and water systems, we ensure that your students, gym members and staff or valuable employees and customers alike always have access to high quality drinking water, no matter how cold or hot they like it. Pure, fresh and potable drinking water for everyone!
We can also help install mains-fed water systems too for providing purified cool or warm water directly from your mains line.
Water Coolers for Business – Hydration equals productivity
When it comes to running a school or gym or managing a place of business, it's important to ensure that everyone stays hydrated through quality drinking water. This is why there are many legitimate reasons which call for a premium-quality water dispensers for your school, office or gym.
Did you know that in just 2018 alone, a little over 141 million working days were lost because of sickness and injury? Something as simple as water coolers providing filtered water can solve a lot of problems related to stress, sinking energy levels and productivity at work. Consuming a certain amount of water that's filtered properly and perfectly safe to drink can keep a lot of sick days away and boost everyone's energy levels all the same.
Schools, gyms, offices or commercial facilities where water machines and water boilers are not installed to provide quality filtered water, see people suffering from not only dehydration but also a lack of productivity and concentration.
With access to hot water for office or chilled water for schools, for example, anyone can instantly relieve dehydration or their need to enjoy a hot and refreshing beverage. No need to wait for the water to boil in a kettle or get chilled in a freezer – with our premium-built hot water dispensers and water coolers, everyone stays happy, focused and productive.
Potable Water Coolers for gyms, schools and more
Whether you need floor standing water coolers, countertop water dispensers, bottled water coolers or even a mains-fed water fountain, we will come up with a tailored solution to help you make fantastic-quality cold and hot water accessible to all.
WHAT DO PEOPLE SAY ABOUT WATERSYSTEMS4U
| | | |
| --- | --- | --- |
| Thank you for filters, received earlier this afternoon. Unfortunately I am no longer on Facebook, but would like to thank you for all your help and quick deliveries on both of our orders. I would recommend you without any hesitation. Kind regards Denny Competitive price on the machines ordered, customer service was excellent, WaterSystems4U checked on progress throughout the order, even called after it was delivered to ensure everything was ok. Very smooth transaction, no hassle, would recommend. | Not only an excellent price but truly outstanding customer service. Denis was happy to provide advice and assistance on selection of the right product which was by no means focussed on what is the most expensive product. He also provided advice on required adaptors for installation. Very fast next day delivery and exceptionally well packaged to protect the product. I could not recommend highly enough! | It has been a pleasure to order from watersystems4u sales. from the first phone call and subsequent email correspondence everything has been very efficient and quick. Delivery was prompt and was carried out without fuss, as was the installation. Everyone at the hospital is delighted with the cool refreshing water they are now able to enjoy. Thank you all for an efficient service. |