Water Dispensers for Offices, Schools, Gyms and Domestic
Phone: 01727 226 464 Email: [email protected]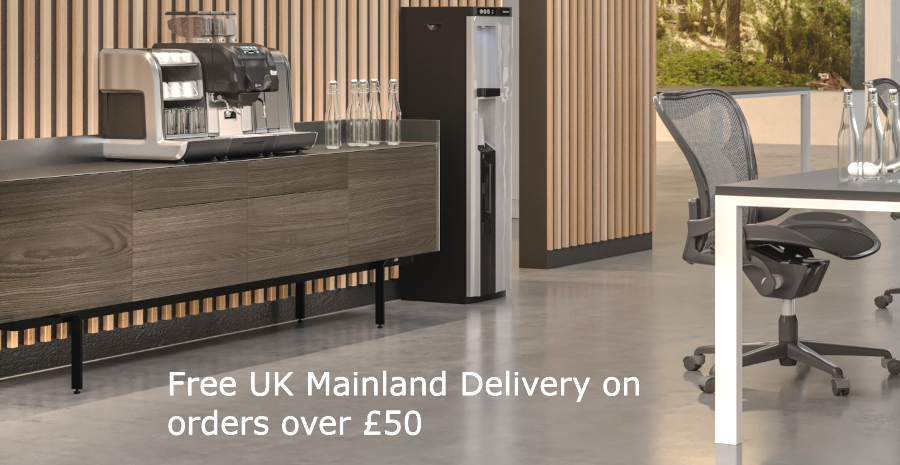 Water Dispensers
Watersystems4u can provide your business or home with the perfect water dispenser solution. When you browse through our selection you will see modern and attractive floor standing, countertop or under counter dispensers. We recently added a number of water dispensers that do not require the user to touch the dispenser, this will allow for additional hygiene and protection, due to multiple people not having to handle the same tap. The touchless water dispensers range from knee or foot operated to infrared sensors. The Touchless operation allows for dispensing water without physical hand contact.
Water Dispensers are available in Direct Chill (no storage reservoir) Reservoir, Models available Floorstanding,Counter Top and undercounter. . Some dispensers now come with power saving mode which helps reduce unnecessary wasting of energy.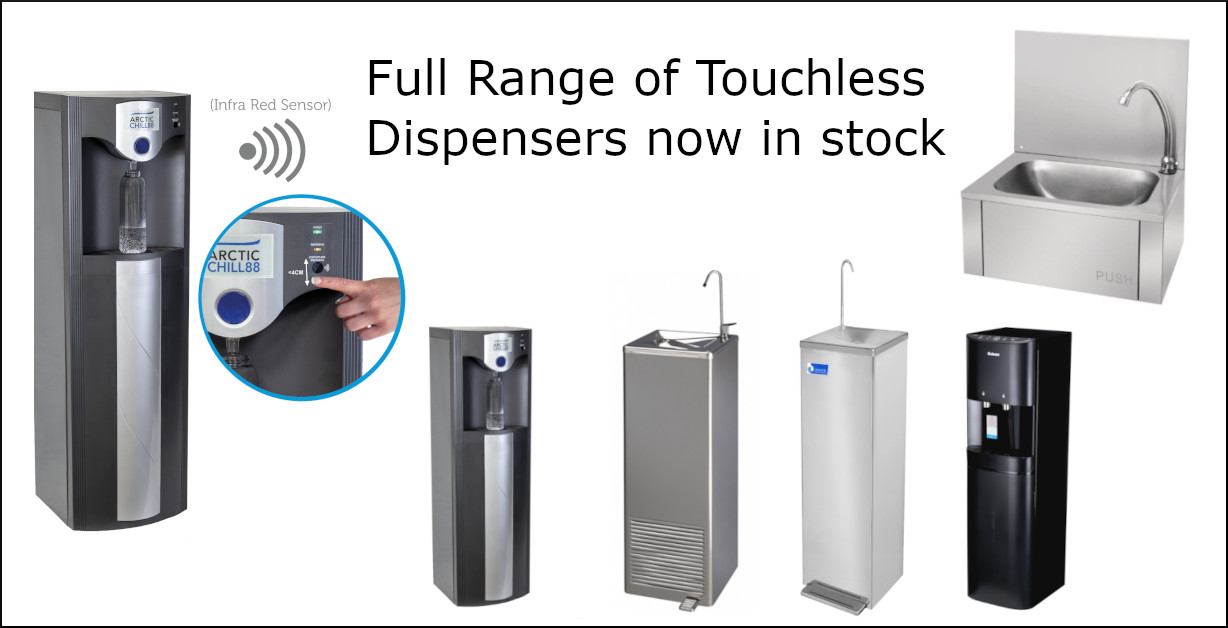 Why Should you use a water dispenser
Single use plastic bottles are not environmentally friendly. The production and incineration of plastic would produce more than 850 metric tonnes of greenhouse gasses. It is much better for firms and home users to use water dispensers and multi-use cups and non-plastic bottles to help reduce the damage to the environment. More information can be found here about this. Watersystems4u have a water dispenser that is suitable for any location and help your stiff reduce the use of plastic bottles.
Our plumbed and bottled water cooler range has the ideal dispenser for your office, school or catering outlet.

Boiling Hot Water to 980C instant and on demand. up to 215 cups of Hot Water per hour

Automatic fill boilers from Instanta, Calomax, Parry and Marco.

Range from 5 litre to 30 litre

Everything you could need for your water cooler or hot and cold dispenser.

Water Filters, install and Sanitising kits

At WaterSystems4U we can provide you with Countertop, Floorstanding and Under Counter water dispensers in bottled or plumbed in Mains water coolers, Sparkling Water is an option in both bottled and plumbed in mains water coolers..
Whether you need a

bottled

or

plumbed

water cooler, hot and cold water cooler, drinking water fountain. we have the right unit for your Home, office, school, gym or catering outlet, and are happy to advise to find your perfect water cooler.
At WaterSystems4U we can supply leading brands of Auto Fill Boilers, Marco, Instanta, Calomax and Parry. With Plumbed in mains water coolers from AAFirst, Cosmetal, Borg & Overstrom, Crystal Mountain, BluPura and Oasis. We have the ideal unit to meet all of your requirements. We offer professional water cooler /Boiler installation and maintenance services throughout all the UK Regions.
We supply leading brands, Easytap75, Hot Taps, Intrix.
Free UK Mainland Shipping on orders over £50