The Guide for buying a Water Cooler
21 May 2020 | Admin
Which water cooler is best, and which should you buy guide?
Here at Watersystems4u we are committed to providing our customers with a quality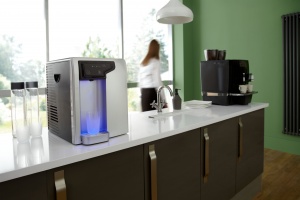 water cooler suitable for their individual circumstances. To this end we have reviewed the top chillers on our site, pointing out the benefits each has and what type of chiller is best suited to you location.
Amongst the things you have to consider when making a purchase is, do you want to be spending money on large bottles of water (also consider the effect on the environment with the plastic used) and the health and safety aspect of lifting heavy bottles onto the cooler, or if you want to get a plumbed in unit that takes its drinking water feed from the mains water supply.
For the units that take their water from the mains, the only ongoing cost is getting the water cooler serviced twice a year and the filter changed. Bottled water coolers need to be serviced each 3 months and the mains units require a 6 monthly service, but the main difference is the fact that the water is much less expensive than bottled water (4-7 Pence per glass).
The type of water cooler will depend on how much space you have where you wish to locate the cooler. Mains water coolers come in countertop, undercounter and freestanding, and the bottle coolers come in countertop and freestanding. You have a choice of Cold only, Cold & Ambient, Hot & Cold and Cold & Sparkling.
Price wise once you go for a hot water cooler the cost will increase, also different manufacturers machines vary in the temperature of the water ranging from 86oC to 92oC, the benefit is that you will have hot water on tap to make drinks and snacks anytime. which brings me to the last thing that you need to consider, how big is your office. Water coolers come in various outputs, small units that can supply easily 20 or 30 people to units supplying up to 180 litres per hour. To improve the taste of the water a filter is required,
Best Small Office Water Cooler (Plumbed in)
For a small office you don't need to be looking at the high priced coolers to get a good quality basic water chiller. If all you need is cold water when you need it there are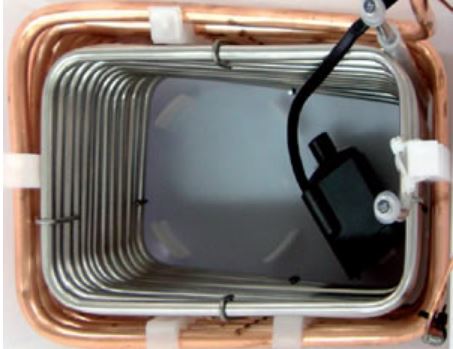 really only two options, do you want a direct model or one with a tank. What is the difference between a direct chill cooler and one with a tank I'm sure you are thinking. For more information click HERE. But briefly the difference is that a direct chill cools the water as it flows from the mains and a tank holds the water and chills it in the reservoir. So a few things to think about, if you have one with a reservoir. if the office is closed for a few weeks or as is the case with the Covid 19 lockdown. The water has been sitting in the tank and would need drained and sanitised before using the chiller. The direct chill stores no water and will deliver more cups of chiller water per hour.
Zerica Touchless Hands Free Water Cooler
this model allows foot pedals to control the flow of water into the drinking cup. All you have to do is put your cup under the tap and press the foot pedal. This design is very handy now that we may have Covid 19 in our communities for a while to come. Hundreds of people can access the fresh cold water without worrying about handling taps and spreading any viruses.

This cooler can produce 25L/h and provide as much as 125 cups of cold water per hour. With the reduction of hand touching, this unit would fit perfectly into any school, factory or office. The case of the cooler is an attractive silver and black and is manufactured by one of the leading water cooler manufacturers in Italy. This cooler, as will most others will require and installation kit bought separately. This includes any connectors required to attach to your mains water supply and a filter.
Winix 5c Freestanding Cooler
An excellent starter water cooler is the Winix 5C, this is a well tried and

tested chiller and suitable for offices up to 20 people. This is a tank chilled cooler with an internal cup holder. It is a free standing unit supplying both cold and chilled water. The main features are shown in the table below.
Simple to install and use.

Built-in pop up cup dispenser.

Thermostatic control regulated.

Stainless steel tank.

Mains-fed water cooler

Provides approx. 12 litres per hour

Manufacturers brochure can be found here

2 years parts warranty, 4 years on the Compressor.
AAFirst Jazz 1000
This is another great bottled water cooler that is perfect for the small office. The Jazz 1000 is one of the best sellers in the AAFirst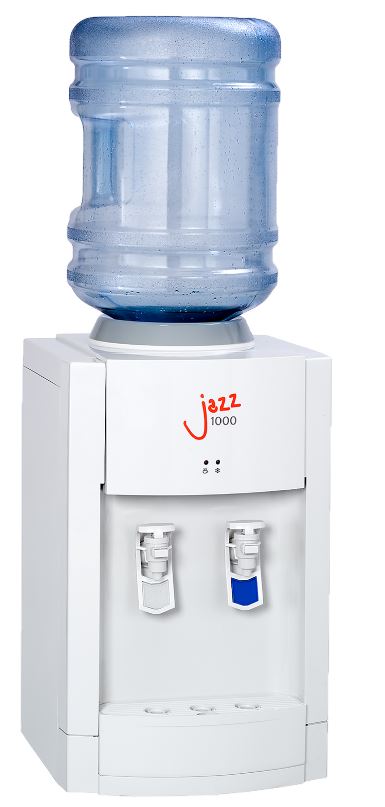 range of coolers.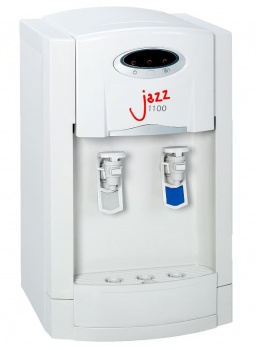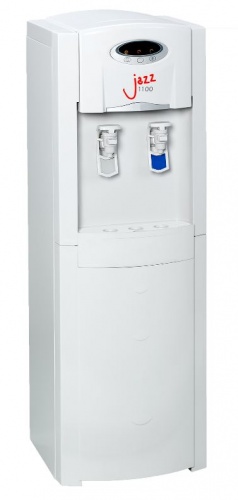 The Jazz 1000 will provide water for years (provided they are regularly serviced). The unit has attractive paddle taps that also make it very easy to use. This cooler has also an option for a drain to take away excess water from the drip tray, this needs to be bought at time of purchase as the factory would have it pre-fitted(Freestanding only). It is available in a countertop model or freestanding model. Below are the bullet points of the best features for this cooler. The Jazz 1100 is a plumbed in cooler shown on the right. Link here to countertop plumbed cooler here, and the link to the freestanding plumbed in unit here.
Ideal as a domestic water system or as an office water cooler

Cup holder available (optional)

3 Litre Stainless Steel reservoir

Factory fitted drain available. (optional, Freestanding only)

Hygienic easy to Wipe Clean surfaces.

18 Litres per hour (4oC-12oC)

Manufacturers

brochure can be found here

Baked Acrylic enamel finish for easy cleaning

1 Year Warranty
AAFirst 3300 Water Cooler Range
If you cannot get a fresh water supply to the location of your cooler, I would recommend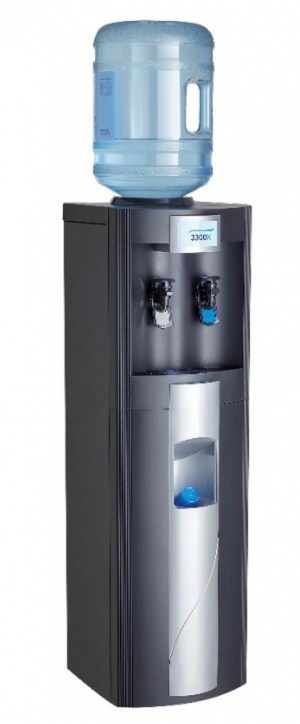 the following bottled water cooler. This is the AAFirst 3300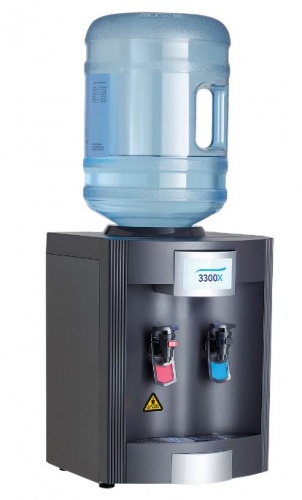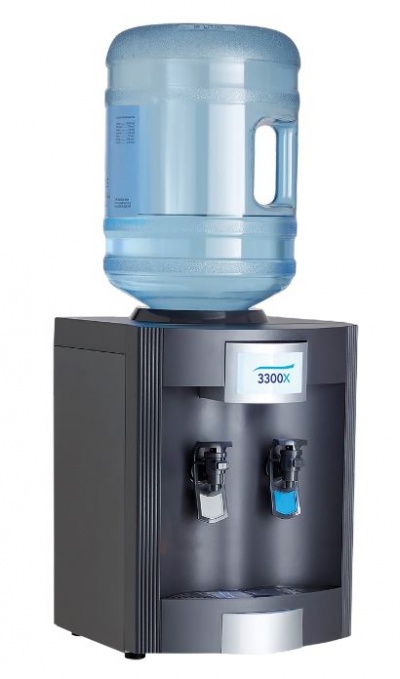 ambient and cold bottled cooler, with this unit you can place your cooler anywhere you like without the restriction of needing a mains water supply. It is also available as a plumbed in cooler as freestanding or table top. Each variant is available as a hot water model. This cooler really offers the full range of choices and will literally go anywhere and supply the cold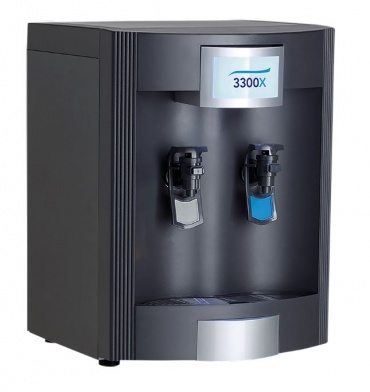 or hot water you need. It is also available as a mains fed chiller if you like the look of the unit but don't want bottles.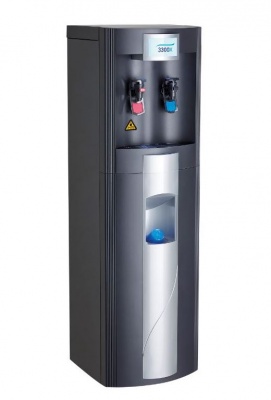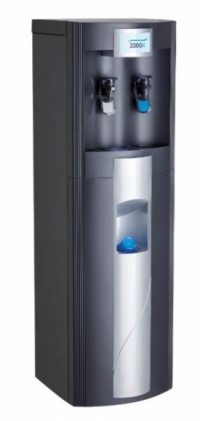 Simple to install and use.

Integral Cup Dispenser

3 Litre Stainless Steel reservoir

Bottled water cooler or Plumbed in

Manual paddle taps

Manufacturers brochure can be found here

1 years part warranty,
For the medium sizes office you will need a cooler that can provide a larger volume of cold water over the same period of time. below I will have a look at a few of these coolers that we have found to be trouble free.
Artic Chill 88 Freestanding Cooler
The Artic Chill 88, this is a relatively new addition to our site. Water cooler will provide you with up to 40 Litres per hour cool water only, however if you also need ambient water the Artic Chill 98 can provide both. The Artic Chill 88 is a Direct Chill water cooler and will provide water to an office of up to 40 people. Available as a push button or Touchless model (Freestanding only). The Touchless freestanding model comes complete with a drip tray drain kit fitted and a 10 litre storage tank inside the cooler.
Ideal as a domestic or office water cooler

Also available as a Touchless model.(Freestanding only)

Push Button Dispensing

Direct Chill (no storage tank)

Factory fitted drain available. (optional)

Hygienic easy to Wipe Clean surfaces.

Provides approx. 40 litres per hour

(4oC-12oC)
Manufacturers brochure can be found here

1 Year Warranty