Which Water Dispenser should I buy for a school.
5 April 2021 | Admin
Which Water Dispenser should I buy for a school.
If you are wondering which water dispenser should I buy for a school, then please read the following recommendations. There are a number of considerations that you need to think about first. One of the first considerations is how much water needs to be dispensed in a day and also how much water needs to be dispensed over a short period of say an hour over lunchtime. There are two methods that water dispensers use to chill that water. The first one is the tank chilled method, this will allow a quick draw off but if the tank itself is not very large, you may not get enough over the school lunchtime. The other is a direct chill method of cooling the water. This avoids the need for a tank as the water is chilled as it flows from the water mains inlet to the drinking tap. Each water dispenser has a different amount of water that it can chill per hour. We would recommend that you try and estimate how many cups of water will be used over the school lunchtime period. The litres per hour that can be produced can be anywhere from 8 per hour to 180 litres per hour. For a busy school we would recommend something that can produce between 30 and 55 litres per hour.
The River 55 and River 30 Fountain is a very good machine, it also has an optional wall mounting kit that makes it ideal for areas where it might get some knocks, but also makes sure that no one can get access to the pipes or electrical cabling that goes into the back of the water dispenser. This has been a popular choice that we have sold to schools.
Another method that we have found that schools have employed is to offer a number of water dispensers at different locations around the school. Doing it his way means that the litre per output can be lower on each of the machines, we would recommend a machine that can output around 15 - 20 litres per hour.
The WFP9 fountain can produce 26 litres per hour and has been a popular dispenser to other schools in the past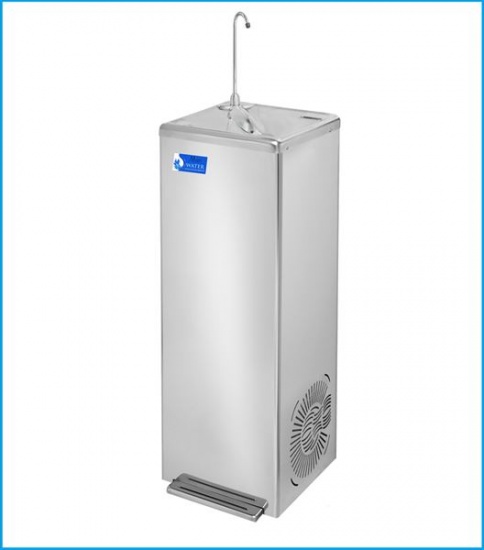 And lastly a number of schools have opted for water machines that do not chill the water, this can be a good idea if you are needing to locate the water machine outside where there is no electrical supply. These types of water machines come and a price point of under £200 Ex VAT and have been a very popular choice for schools. These units are made from stainless steel and are very hard wearing and resist being damaged to easily. They also have the advantage that the children do not have to touch any taps or buttons to dispense the water. These water machines dispense the water simply by pressing the knee against the front panel of the unitSome schools have a number of water dispensers located at different parts of the grounds, for this type of setup you would not need each of them to be producing 30 to 55 litres per hour, for this type of setup around 15 to 20 litres would be sufficient. Below I have a few suggestions for this sort of setup.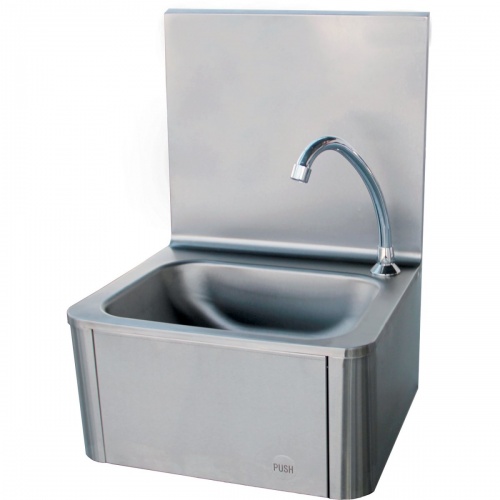 If you your not sure which water machine suits your requirements best, then please call us on 01727 226464, or email us with as much detail as possible and someone will call you back to discuss your needs.